Is the UX Designer dead?
Insights from the first Prott Berlin Meetup
You might have heard of our recent Goodpatch Berlin opening. Goodpatch is the team behind Prott, and we have always been a big fans of the to-do list product Wunderlist. It was a perfect chance to invite our new Berlin neighbours in for our very first Prott meetup in the city.

Save the date: The next Prott meetup will take place on Wednesday, July 15th, again at Goodpatch Berlin. Sign up here.

Part 1 - Special Guest: Zander Brade, Wunderlist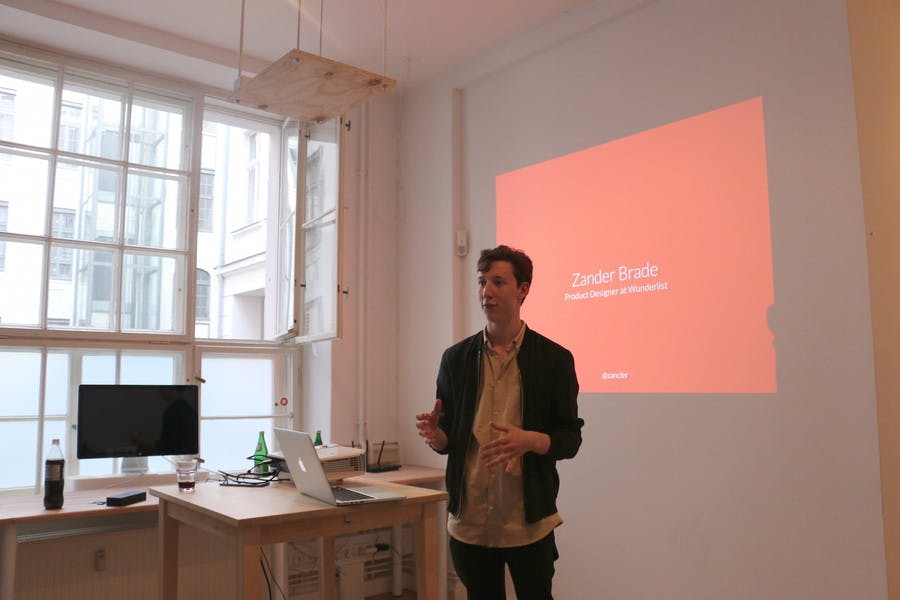 We had one of Wunderlist's young guns, the 19 year-old designer Zander Brade give a lightning talk.

Everyone was of curious to hear how he and his team experienced the last few weeks with all the buzz. Definitely exciting times for the team of 60, and, for him, an opportunity to continue to build an amazing product.
Zander explained how design works at Wunderlist, a company which was design-driven from day one. With a strong design language as a foundation the team built for various platforms, but always with a distinct look and feel so typical for Wunderlist. The red, the Lato-font, the backgrounds, the skeuomorphics - all this makes the Wunderlist brand.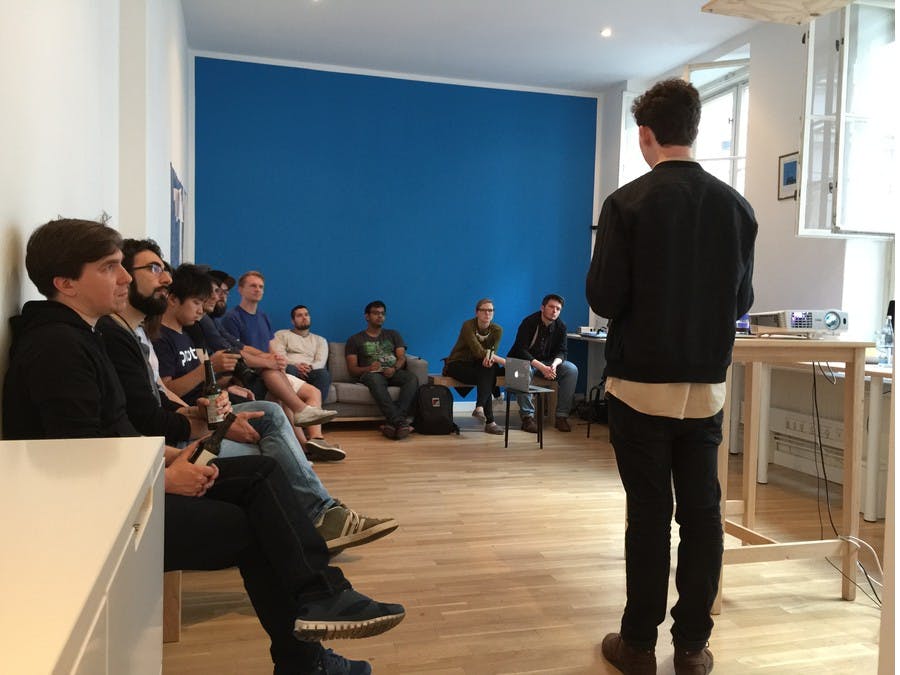 We also talked about tools, and how interaction prototyping essentially just came up 2-3 years ago. Today, prototyping holds it all together, bringing designers and dev closer.

Zander referred to an article by his colleague Benedikt Lehnert with the title "Kill the UX Designer". The team at Wunderlist essentially shares the belief that user experience is everyone's responsibility. As it is so important, this is not something you would leave to that one UX designer, which in the end makes the title obsolete.
Further he describes the team as data-inspired, rather than data-driven.
Thank you Zander for inspiring us!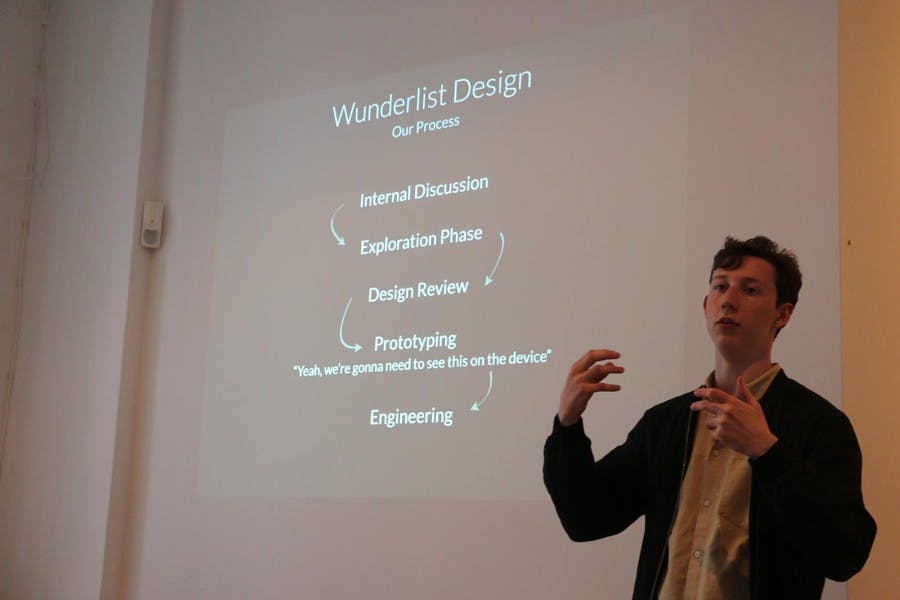 Part 2: Prott pro tips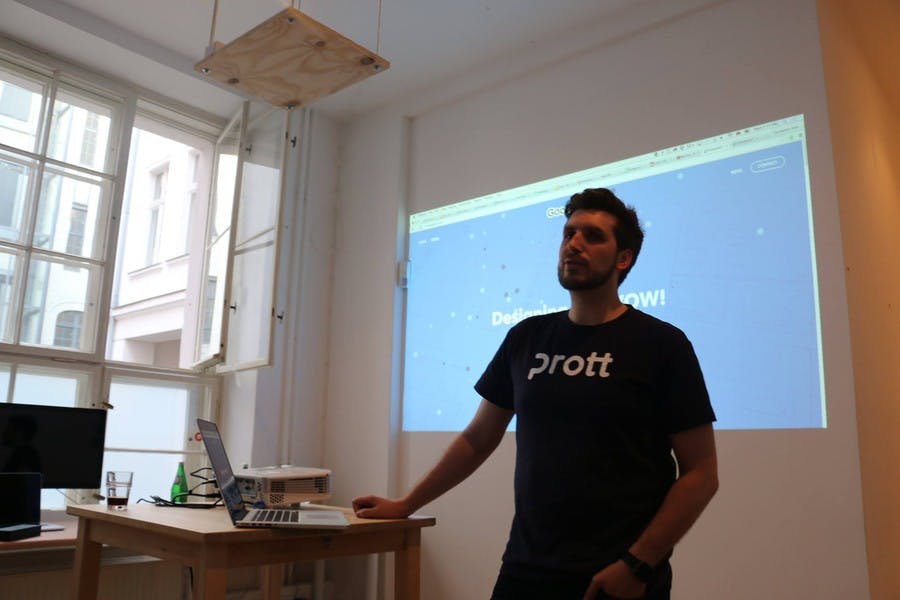 We recently launched Wireframes. Prott is now a fully-fledged wireframing tool. For us Prott is not just a product to market, actually it is something we built for ourselves. We, as an agency, needed something else as other tools didn't cut it for us.
I have shared some examples of how we use Prott more like a project container and a communication tool to not lose oversight of ongoing development work. It supports our weekly and daily design review meetings, it keeps it all together.
I further dived a little into our tool setup (Slack, Google Drive, Prott, Qiita) and explained how Prott brings you from sketch to pixel-perfect.
Part 3: Open question - How would the ultimate prototyping tool look like?
One thing we always ask our users is what features they are missing.
Again, fantastic ideas came up.
Dominant was the demand for anything that can help to design for responsive as well as great syncing with Sketchapp.
Others feature requests were:
- Code - What if we could prototype interactions and get actual reusable code to pass on to dev team in form of snippets?
- Simplicity - Always great if the tool would stay as simple and easy to grasp.
- Animations, Animations, Animations
- Pricing - What if there was more freelancer friendly pricing policy?
- Unconventional formats - What if you could use Prott to effectively prototype for extreme use cases such as in-car interfaces?
- AI prototyping - How can we learn the capabilities of AI as part of the UI of the future?
- Storyboards - Features that help to craft the user flow.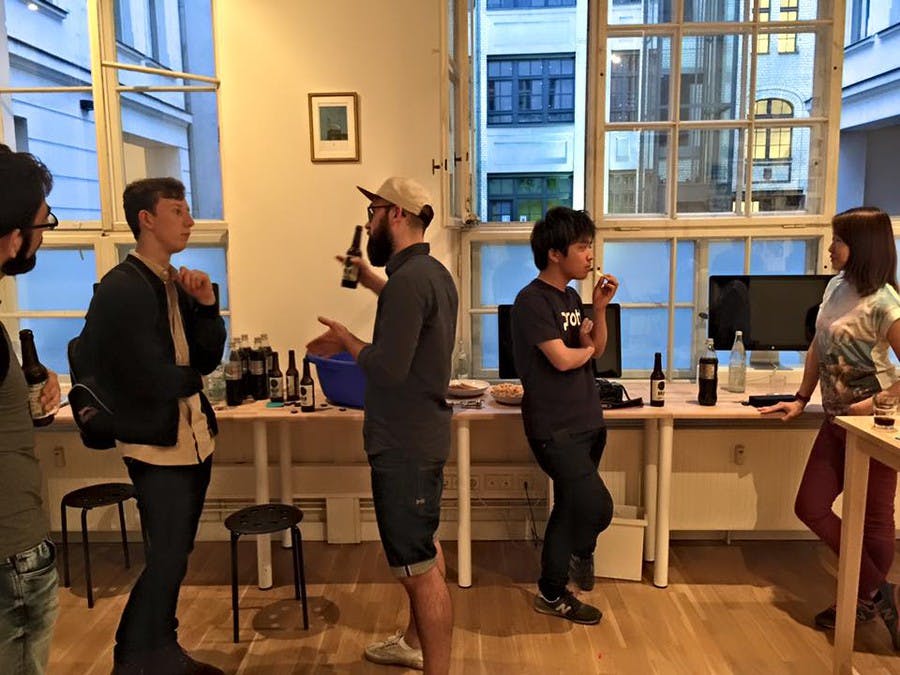 We ended the fun evening with some cool drinks and chats.

Save the date: The next Prott meetup will take place on Wednesday, July 15th, again at Goodpatch Berlin.

Sign up here. Be there or be a regular quadrilateral. :)