In one sweep
Download all your screens at once!
We know.
Downloading several screens in Prott has been a little bit of a hassle - having to download each screen one by one.
But, these days are gone, forever!
Now, you can download all the screens that belong to a project in one sweep!
Just click the export button: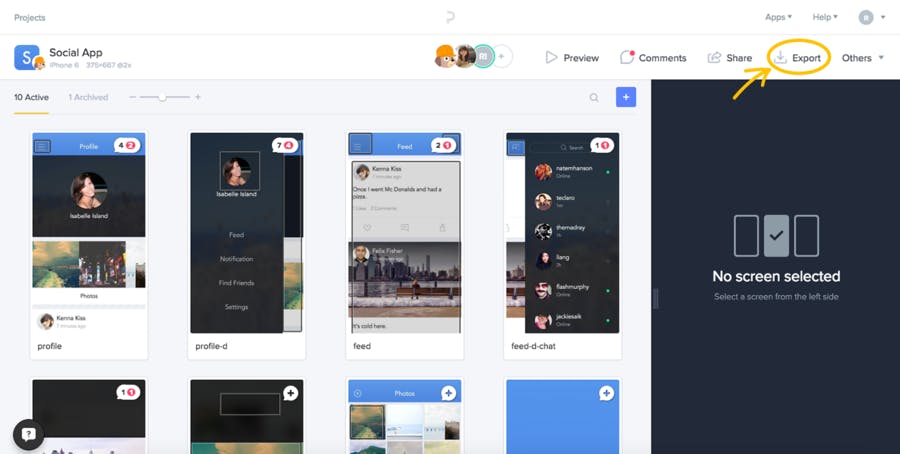 Give it a second to prepare your file: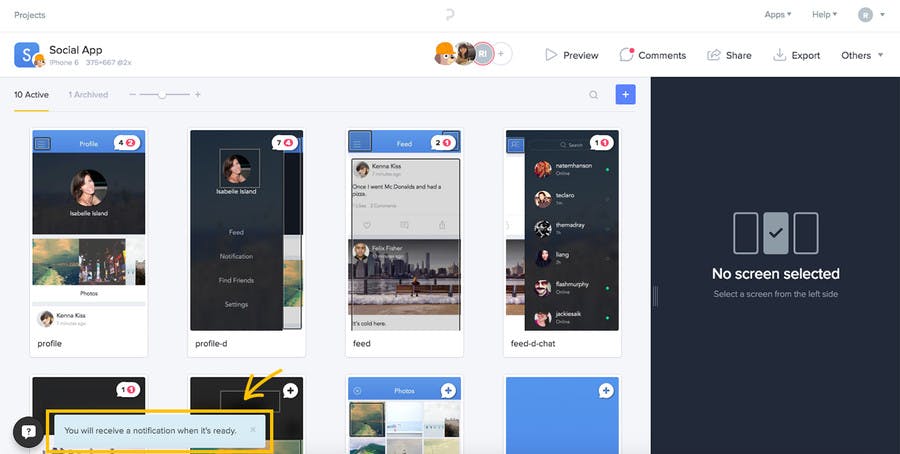 And then - wooosh! - download all your screens at once, neatly organized in a zip file!
* Please note that this feature is only available to project members with certain editing rights (e.g. project owners, editors).
If you have any questions, comments, or need help, please don't hesitate to contact us and we would be more than happy to help!