Prott update for iOS 1.5
Some new features and bug fixes
Hi there!
We have some exciting news for you about the latest Prott update. We added several new features and fixed some bugs in light of the recent iOS update, which we are happy to share with you today!
What are these new features?
(1) Project search
Project search is now available for the iOS application! This feature allows you to search and find projects in your ever growing project reserve.
To use this feature, swipe down to display the search bar. Search results are sorted into two categories: "within organization" or "all."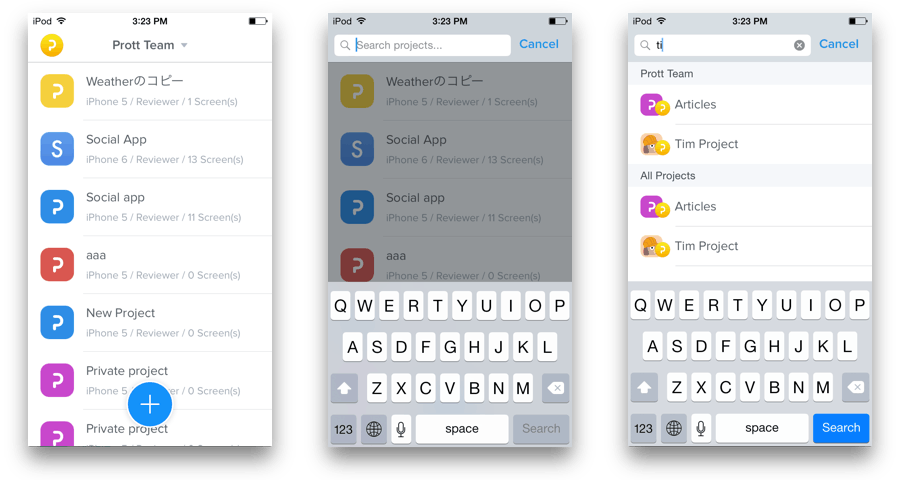 (2) Project group display
This feature is exclusively for Enterprise Plan users. Until recently, it was only available on the web version of Prott. Now you can enjoy it on both!
Simply click "organization▼" to display the groups.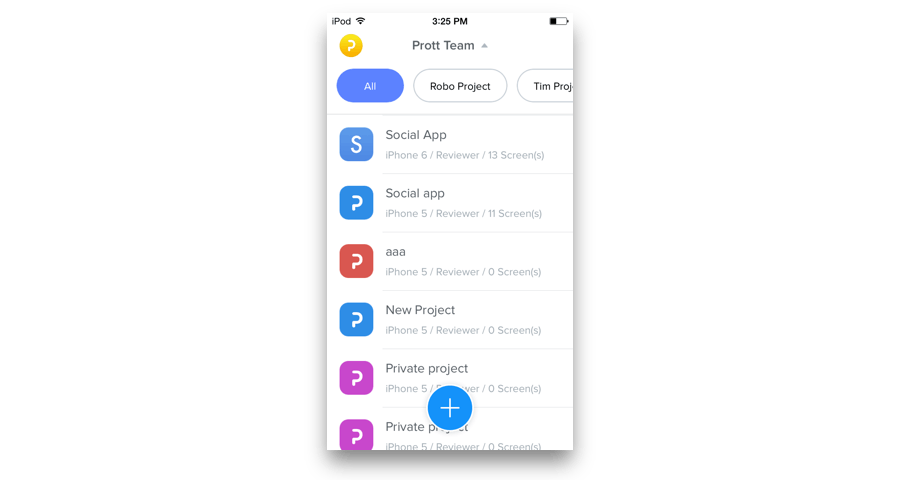 (3) Display of member email addresses under Members
Now you can view the email addresses of all members on the list of each project. This will help you keep track of who's working on what, and make it easier to contact members if needed.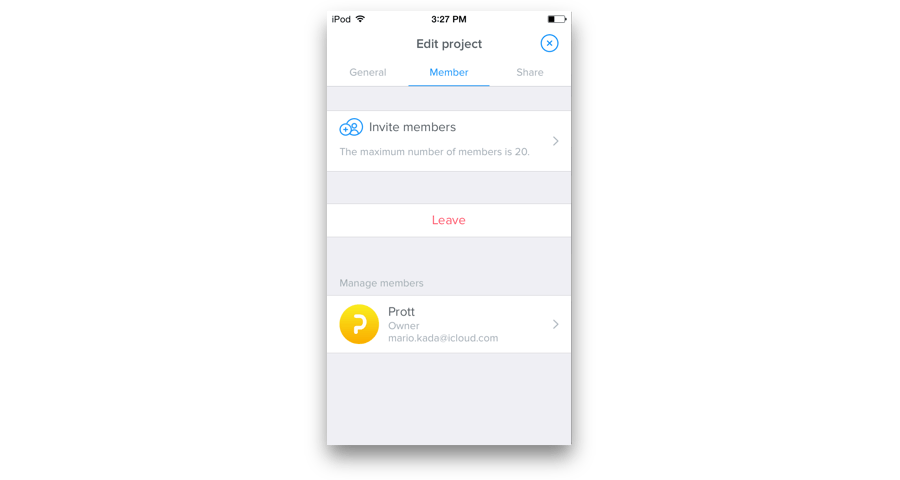 (4) "Help" page in Settings
We added a "Help" page under Settings in the iOS application. If you run into any problems or need help with something, Prott is always here to "Help"!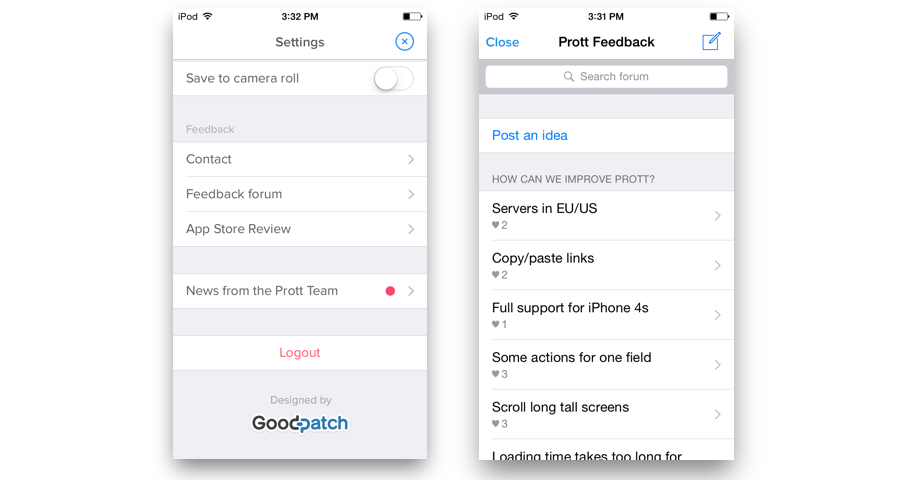 (5) Overall performance improvement
Here at Prott we are always striving to give you a more enjoyable experience. With some recent adjustments, screens should load more smoothy. We have also tackled the following issues to optimize your experience and performance of Prott:
Preview not working sometimes
Incorrect number of comments displayed
Other small bugs
Thanks for taking the time to read through this post. We hope you enjoy the new features and improved performance of Prott!
As always, we are all ears! We would love to hear what you think of these new features and any other features you would like to see.