Seeing your app on different devices
Prott let's you now change your project's target device anytime
Hi! We have some good news to bring you today about the latest update to the web version of Prott. When you make a prototyping project on Prott, you can chose any target device (iPhone, Android, Apple Watch, even completely custom dimensions!) But until today, you were not able to change that target device after the initial project creation stage. We have received a lot of feedback about this issue and we are very happy to announce today that you can now change your project device anytime!
How do I change my project's device? How do I change my project's screen dimensions?
(1) Go into your current project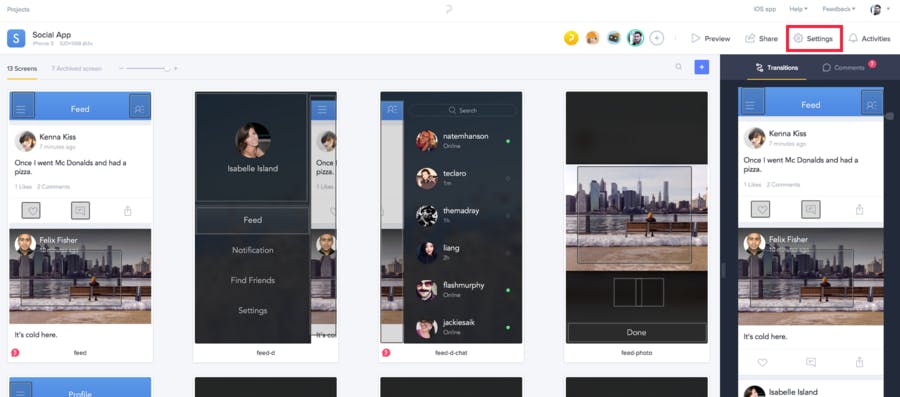 (2) Click Settings in the top right corner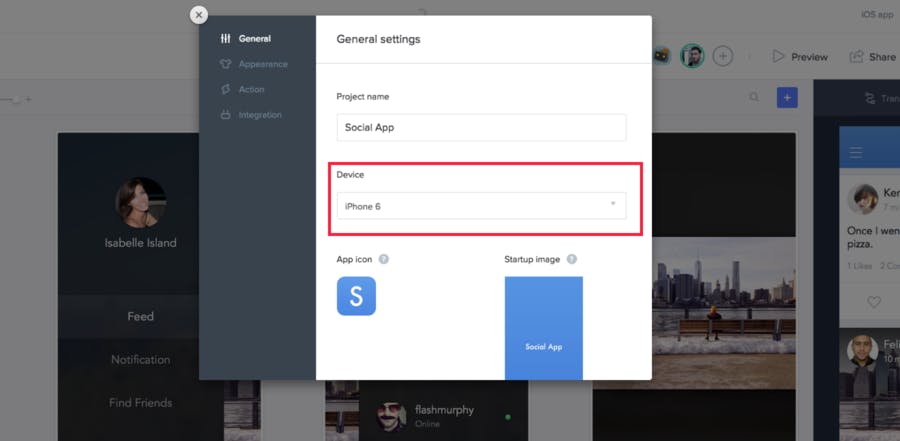 (3) From the General Settings menu, click Device and choose a new device (or custom device for your own dimensions) from the drop down menu.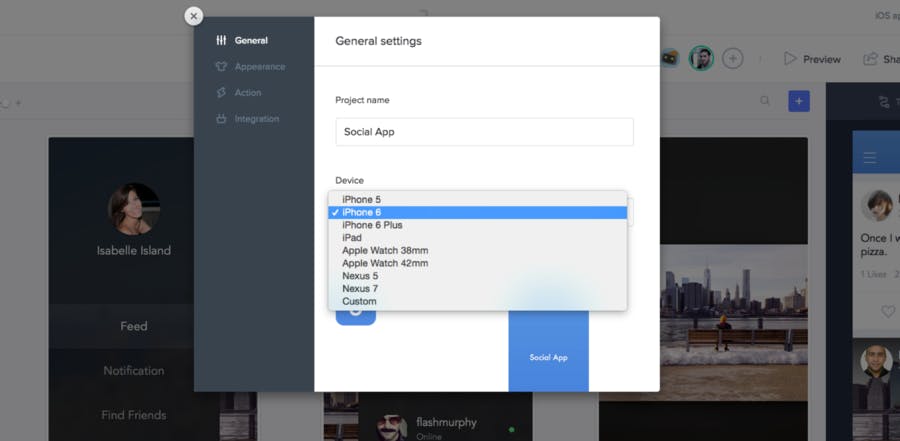 Your project is now changed to match your new device settings!
Of course, it's key to have flexibility when prototyping. Maybe you are switching your design from iOS to Android or maybe you simply want to try out your project on various devices.
Let us know what you think of the new feature and any other features you would like to see! Just like this new feature, our feature updates come directly from what we hear from our users.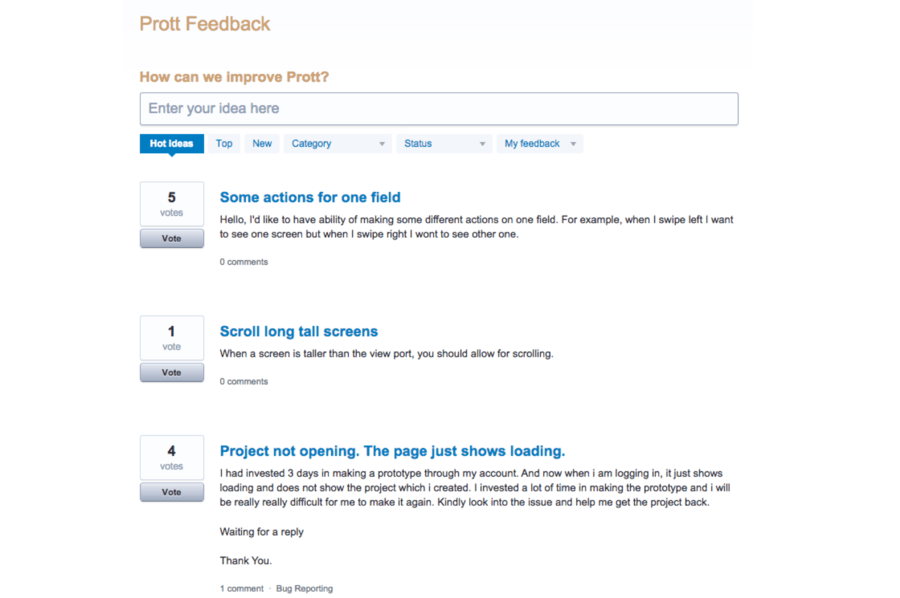 Thanks for your patience and we hope to announce a lot of new features soon!