Prott & Iconfinder – A Match Made in Heaven 💘☁️💘☁️💘
Choose from over 2+ million icons right from the Wireframe feature to create the prototype of your dreams! 😍
It's Valentine's day 💝🍫 and what better way to spread the L.O.V.E than to share with you an exciting feature update that will make your prototyping life a breeze! 🙌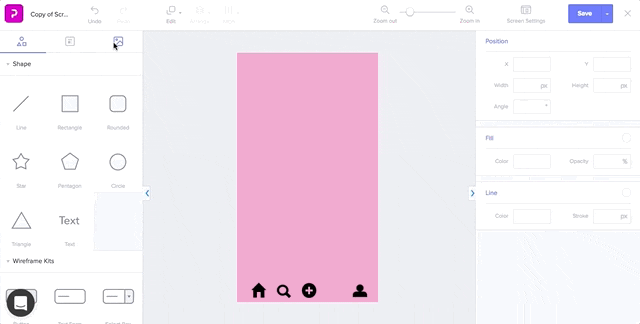 We've integrated Iconfinder with Prott, where you'll now have access to over 2+ million icons right at your fingertips.☝️✨This means you'll no longer need to spend another moment having to go through the hassle of creating your icons one-by-one or be fed up having to upload your icons to Prott every single time. 🤦🏻‍♀️
Simply enter the keyword right from the Wireframe feature and voilà! Choose from the list of icons that come up and simply drag and drop to complete. It's that easy. Accelerate your prototyping process while improving the quality of your wireframes.👌
Who can get access?
Users on the 30-day Pro trial, Pro, Team or Enterprise plan, will be able to access Iconfinder's extensive icon library. 💪If it's your first time hearing about Prott and this feature has piqued your curiosity, create your Prott account by clicking here and let us know what you think. 🗣For those on the Free or Starter plan and are now thinking of upgrading, login to your Prott account here to get started!
For more info, check out the following help page.
As always if you've got any questions or feedback for us, reach us on chat, tweet us @prottapp, or email us. We'd love to hear from you!
Happy Prototyping + Happy Valentine's Day from the Prott Team ❤️