Prott for Beginners Vol. 5
Feature: Presentation Mode
Hey there!
Today, we are going to highlight a feature which goes hand in hand with the preview mode mentioned earlier this week. 
The presentation mode is similar to the preview mode. Where the preview mode is perfect for testing and revising your interactions, the presentation mode is ideal for client presentations as it displays your prototype in an independent window.
Please be advised that the presentation mode is only available on the web version of Prott. 
How do I use the presentation mode?
Now that your project is polished and ready to go, click on "Presentation" while in preview mode.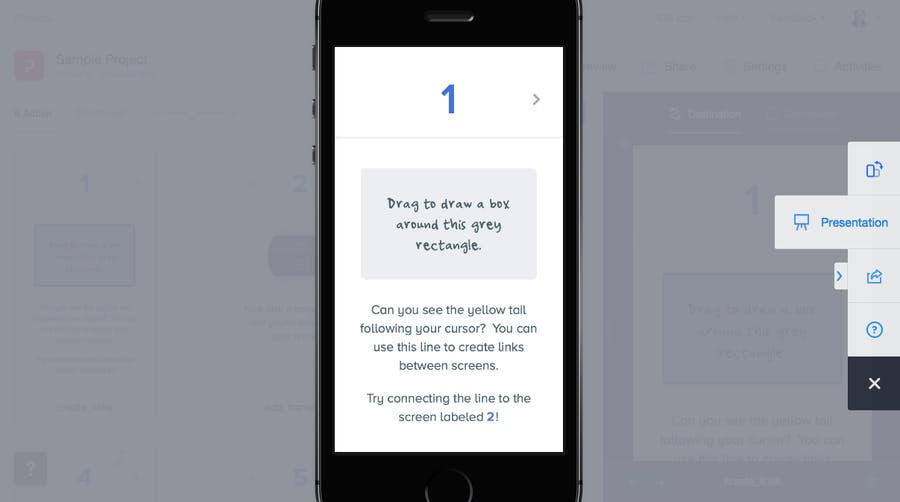 The tool bar is hidden by default, but you can display it by clicking the small arrow at the top right corner of the screen.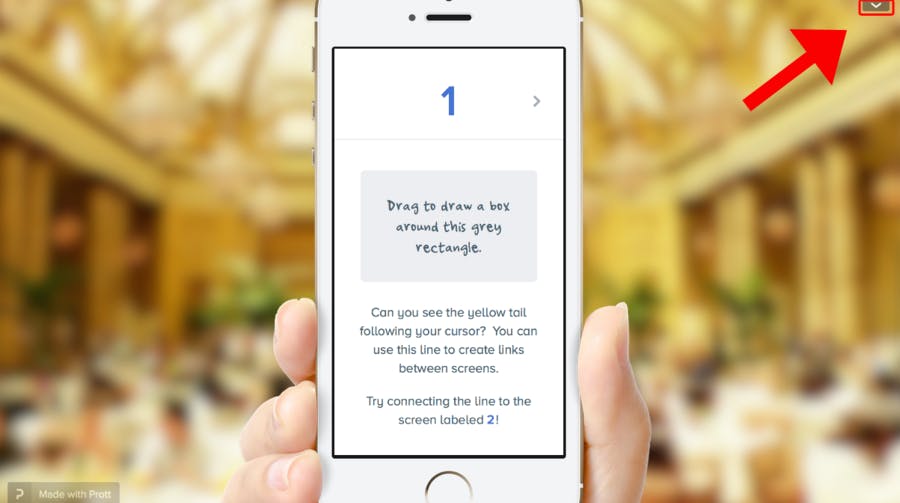 The presentation mode provides a lot of customization options, too!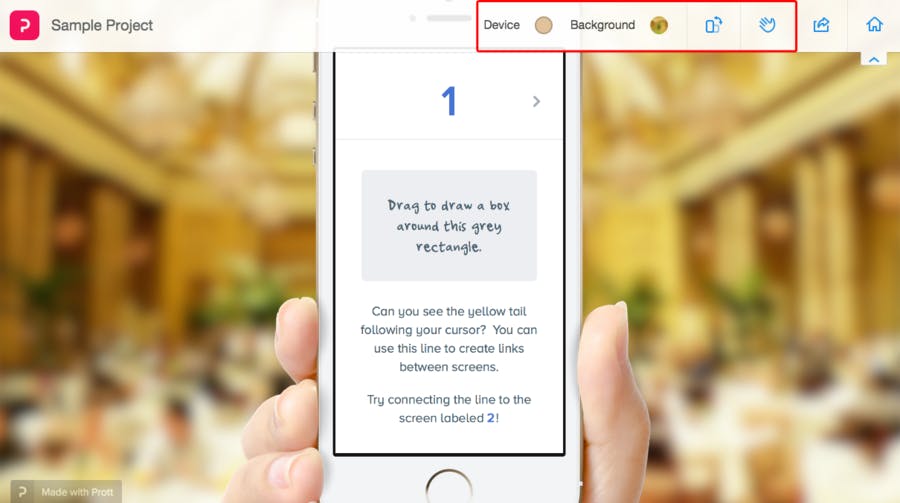 You can choose from different device colours and backgrounds to match the theme of your presentation. You also have the option of displaying the device with or without a hand.
We wish you successful client presentations and user testings!
Next week we will cover everything you need to know about sharing your projects. If there is a feature you want explained or a question you want answered in a future Prott for Beginners post, just let us know. Tweet us @prottapp and we will make it happen!