Prott for Android is here!
Android App available as of today on Google Play
We are very excited to share with you today the release of the highly requested Prott app for Android. Check out the following video for a short introduction.
How do I use Prott for Android?
Once you've downloaded the app, you're all ready to get started!
(1) Create a project
To create a project, tap the '+' button at the bottom right corner of your screen. Choose a name for your project and tap "Create".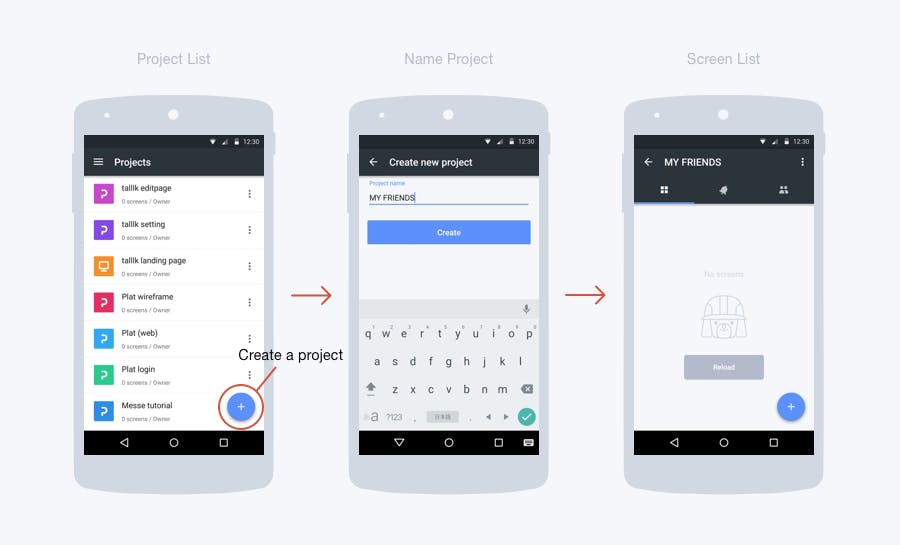 (2) Capture screens
There are two options to upload screen images. You can take pictures of your sketches and turn them into screens or choose files from the Gallery.
To capture screens, tap the '+' button at the bottom right corner of your screen. To edit, crop or delete your photos at anytime, click the pencil icon at the top left corner to open the photo editor.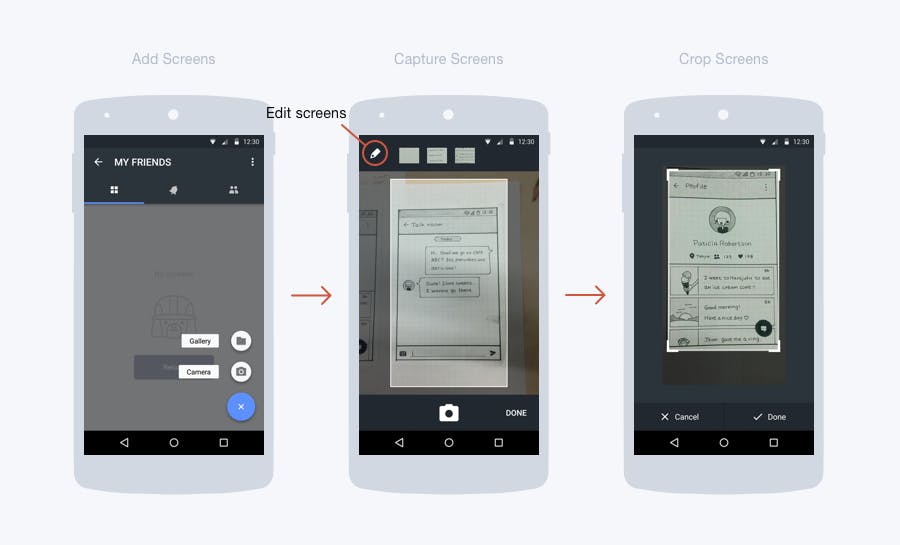 Hint: Take the pictures with plenty of extra space and crop in the photo editor for better consistency and nicer looking screens!
(3) Link screens
Tap anywhere on the screen to create a hotspot. With your finger, drag any of the four corner dots to adjust the size and placement of the hotspot.
To link the hotspot you just created to another screen, click the link mark (pictured below). This will take you to the link settings. Here you can select the screen you want to link to, the gesture to trigger the transition between the two screens, and the animation for the transition.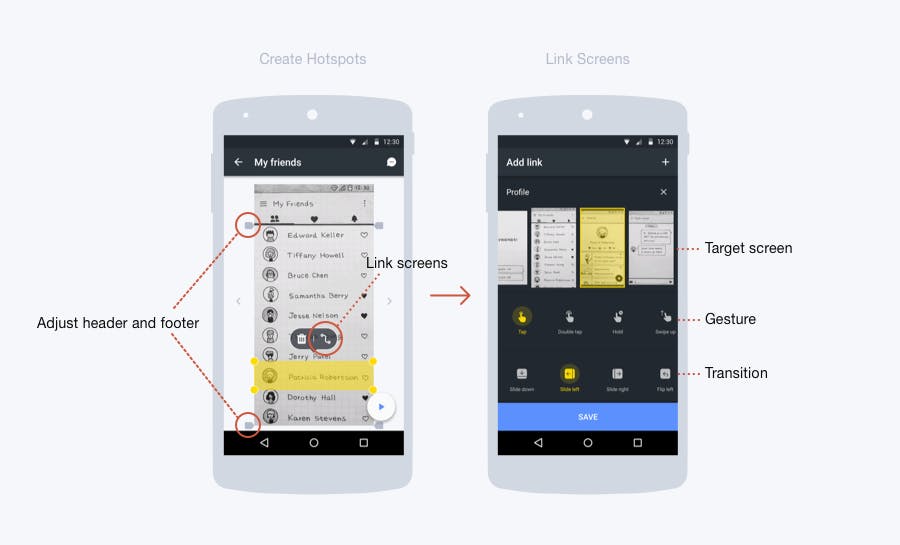 When you are done, click 'Save' and your hotspot is ready to go.
Prott for Android also features multi-gesture!
You can add up to four gestures to a single hotspot. To set an additional gesture, tap the '+' on the top right corner of your screen.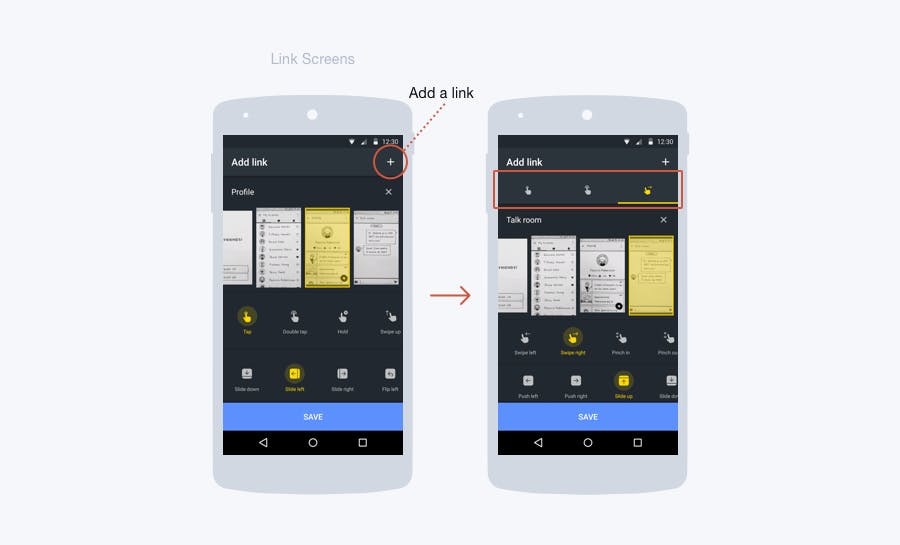 For more information about multi-gesture, please click here.
(4) Preview project
To preview your project at any time, tap the play button on the bottom right corner of your screen. Shake your device at anytime to exit the preview mode.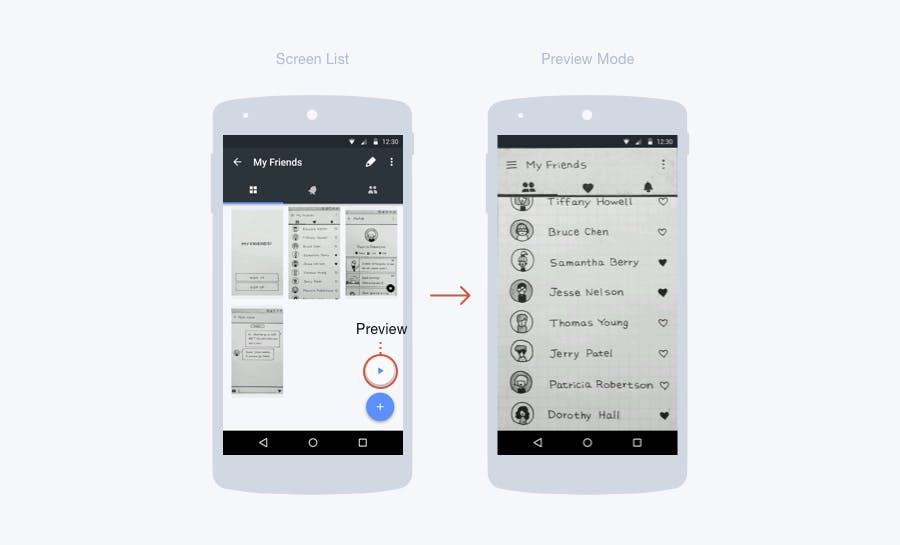 (5) Sharing project
To share your project, tap the menu icon on the top right corner of your screen and select 'Share'.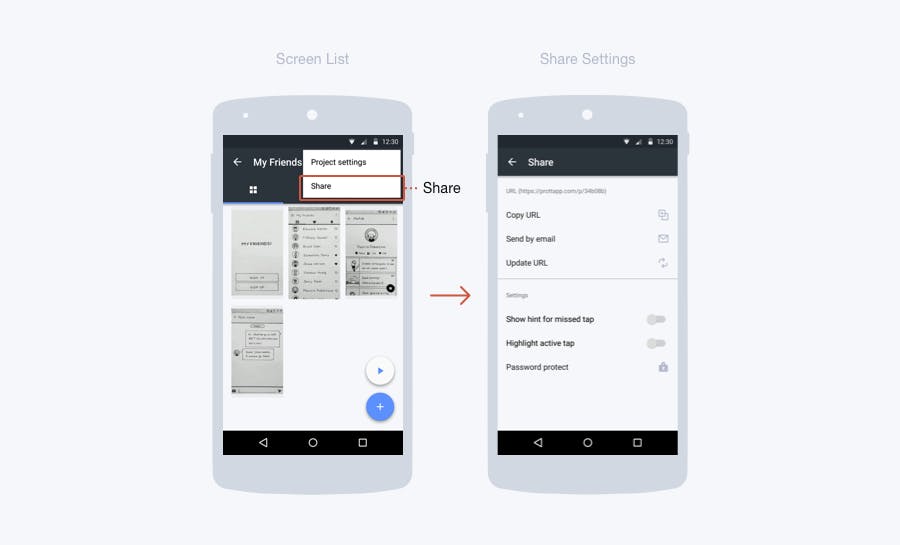 (6) Adding comments
To give your friends and colleagues feedback on any particular screen, tap the speech bubble icon on the top right corner and add a new comment. To view all comments for any screen, tap the speech bubble and go to 'Comments'.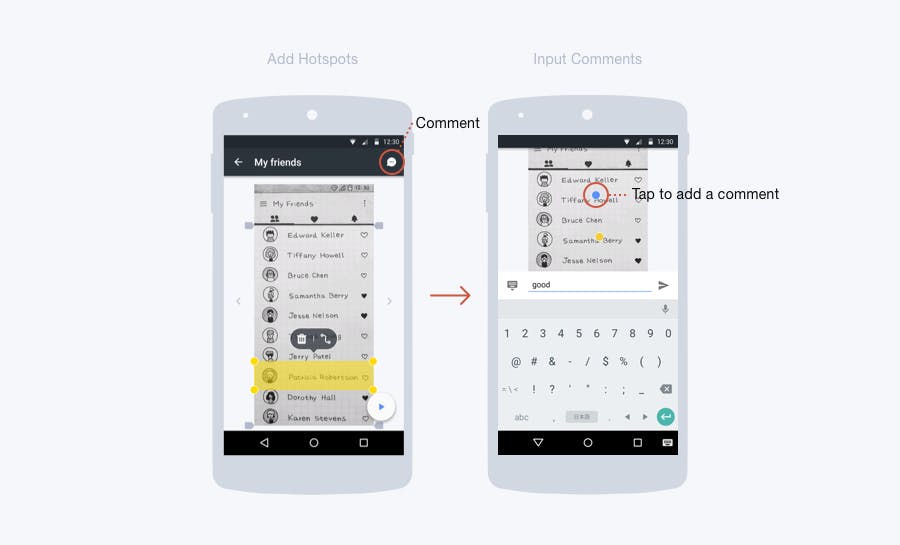 Where can I get Prott for Android?
Prott for Android is avilable for download on Google Play as of today!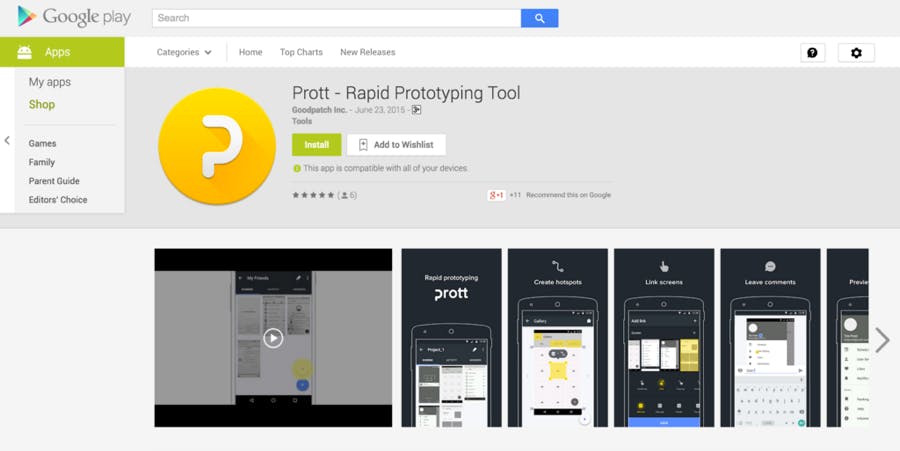 Please note that the Android OS requirement is Version 4.1 and up.
Some familiar features not included in this version of Prott for Android (Ver 1.0.x) are:
Switching between your personal account and an organization account
Adding members to projects
Changing the name of screens
We really appreciate your patience as we work on adding more features and improving Prott for Android.
Android UI elements added to the Wireframe feature!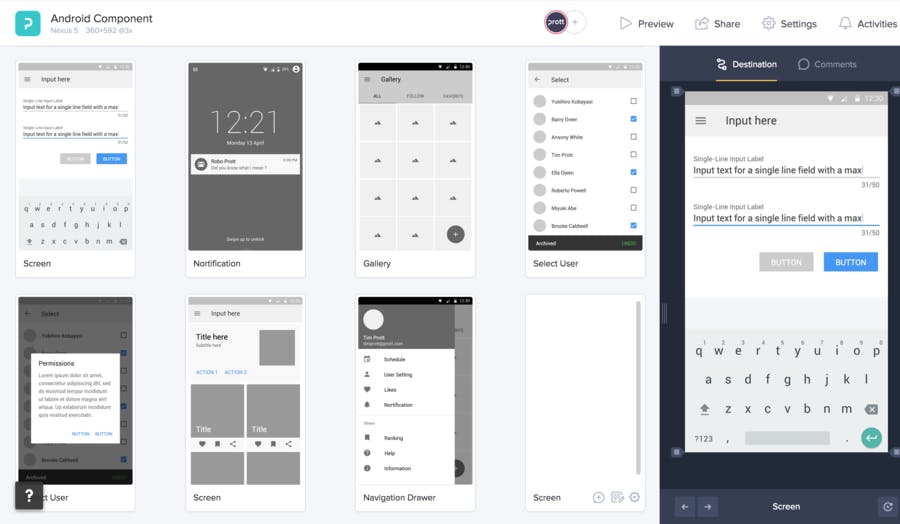 As a token of our appreciation for your patience with the Android app release, we've added Android UI elements to the Wireframe feature. Now you can create wireframes for your Android apps just by dragging-and-dropping and test everything within Prott!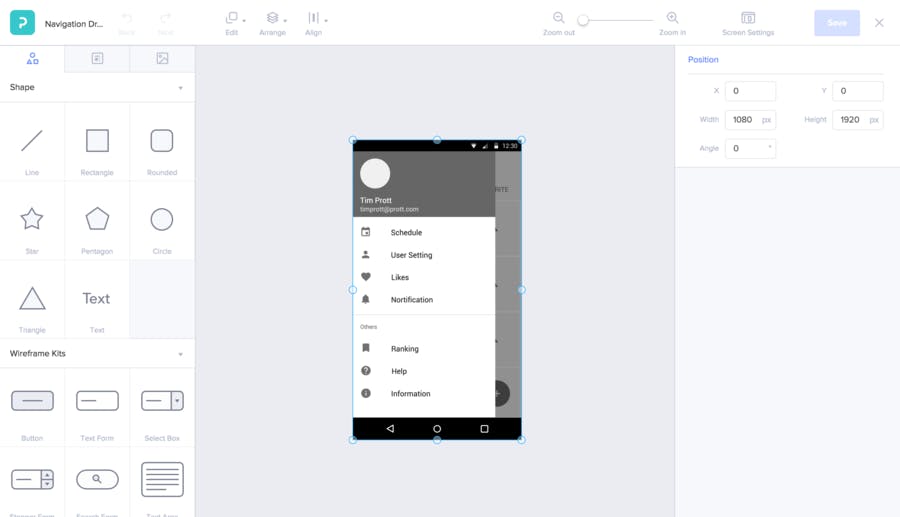 Note: Please be advised that the Wireframe feature is available exclusively to Pro, Team, and Enterprise plan users. For more information on the Wireframe feature, please click here.
That's it for today's big news!
We are looking forward to hearing your thoughts on Prott for Android. Please feel free to contact us anytime at support@prottapp.com or tweet us @prottapp with any feedback, comments or questions!